blaxTARLINES (Dept. of Painting & Sculpture, KNUST) and Städelschule mixer sessions.
Fri 29 Jul 2022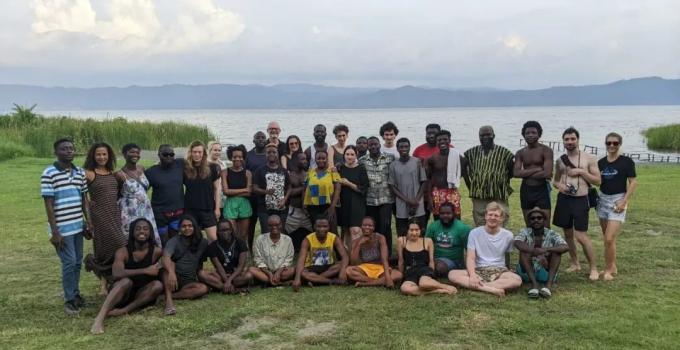 Born out of the Department of Painting & Sculpture's longstanding relationship with Städelschule,Frankfurt, Germany, the series of Mixer sessions were initiated earlier this year.
The collaboration has extended beyond the virtual classes with participants from the artist and teacher Willem de Rooij's class joining their graduate colleague counterparts in Ghana from 19th April – 5th May, 2022, for a series of workshops, presentations, and site visits, working to deepen the exchanges in both Kumasi and Frankfurt.